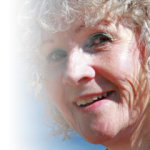 "'Tis the season to be jolly." Yes or no? This is not a trick question. It is, however, a tricky question, because there is no simple answer. My cultural traditions include the celebration of Christmas. This tradition is not my favourite, and I bet dollars to donuts – or dollars to shortbread cookies – that I am not alone. I believe anyone who counts the days, and even the hours, until it is over, can be forgiven and not be accused of being a grinch.
The problem is not Christmas in and of itself, when we can remember what resides at the heart and the soul of this occasion. In other words, what are the practices of love through which we focus our energies during the Christmas season? Expressions of love, of course, also include those particular gifts that bring light into a child's life, and laughter – and such gifts are not limited to material things.
The practices of love in which we can awaken the childlike joy within all of us include: gatherings with loved ones or any group of fellow human beings; feeling grateful for whatever is good in our lives; as well as generosity and charity to help the less fortunate in practical ways.
Last but not least is reflecting on the historic birth so long ago of one of the world's great spiritual prophets, Jesus of Nazareth, and also the Christmas symbolism of His birth. More than ever we hopefully feel compelled to pray for guidance in regard to how we can manifest "Peace on Earth, and Goodwill to [Humankind]," and add, "Goodwill to all Planetary Life."
Fortified with today's ecological awareness, we ought to know that our well-being is interdependent with other life, for humans to exist at all on Earth. Indeed, an excellent type of gift is a card/certificate showing a donation made in the name of the recipient, whether child or adult, towards an ecological programme, such as saving an endangered species, planting trees and protecting natural spaces for conservation into the future.
The problem with Christmas, therefore, is if and when we allow ourselves to get bent out of shape by the ridiculous frenzy of shopping, and long distance travel plans that go wrong when winter weather does not cooperate. Perhaps airports, train and bus stations should have meditation rooms for travellers. Alternatively, they could make a space available for `open-microphone' comedy, so that anyone bold enough to be funny, and honest, about the craziness of it all, could brighten up fellow travellers.
Returning to my tricky question, about being jolly, let's face it, the reality is not yes or no. Instead, the actuality is both/and. For every family, sooner or later, and then at irregular intervals, loses one or more loved ones, and Christmas is tough.
So it is this Christmas, for my cousins, their mother – the matriarch of the family, my Aunt Ruth (baby sister to my late father) – and the husband and two sons of my late cousin, Kathy, who crossed over this summer, too soon in life, from cancer. And I too grieve Kathy's loss.
In such circumstances, Christmas can be the hardest time of year for folks, because everything about the meaning of life is distorted and smothered by commerce. Material stuff and money are superficial diversions that bring no solace to a grieving heart. Instead, Christmas calls on us to journey deep within ourselves to connect with the best of who we can be, in order to be present to each other with our hearts and our souls.
This sacred space of gathering is to share memories. Storytelling is an age-old custom that helps us to make meaning of life's events, to recall the special moments, the love, the joy, the laughter and the sad times, and the gratefulness to be together and honour each other's memories. Stories are healing, and some are not yet meant to be told.
Those stories will surface, if and when a future time comes, rising from the places deep inside us that cherish and protect what is dearest, most painful, and most private. Some stories, even so, may be kept in the treasure house of our soul, always, or maybe eventually be expressed in painting, sculpture, music, carpentry or through other creative expressions.
So, Christmas Day calls on us to pay attention, be tuned in to those loved ones who feel a need for less visibility, less talking, and feel comfortable simply observing, and basking in, the presence of, and love radiated by, the surrounding family or other circle of caring individuals. Quiet affection, kindness, and gentle attentiveness can be very nurturing.
I am writing these thoughts on Christmas Eve, between tossing wood into my cellar furnace and kitchen wood stove, and baking cookies to take to my above-mentioned family relatives on Christmas Day. They gather just a few hours travel by car from my darling farmhouse where I rejoice in a home life surrounded by the beauty of nature.
My constant gratitude is invested in rising each day, and able to look out all windows onto fields, trees and the wide open sky – and also see the stars clearly at night, unless a storm is approaching off the lake. What a blessing these past six years to have moved out of Toronto, and no longer be awakened by the constant flow of traffic, honking horns and other relentless noises, on top of being visually bombarded on all sides, and even under my feet, by advertising everywhere I walked.
I am grateful also for the related life-changing experiences, such as new friendships with some rural old-timers and other folks across generations. When I say `old-timers,' I do so with affection and deep respect for the particular old-timers whom I have befriended, and them befriending me, who genuinely are the `salt-of-the-earth' in character. The reason is, they have lived through unbelievable hardships, yet have such grace and humility. They experienced life on the land before chemicals were forced onto subsequent generations of farmers, and also are marvellous storytellers.
A few days ago, the most pleasurable moment of this Christmas season for me was not just to take clothing (still in good condition, and laundered or dry cleaned) to a local Salvation Army Thrift Store, but moreover to give a particular coat to one of my favourite old-timers that fit him perfectly, and to see his face light up with happiness.
You will hear more about him and his delightful wife in a future blog post, because their human qualities are among the qualities that our troubled world, and a society out-of-balance, need to restore in order to become a more caring human family.
Speaking of the human family, and the fact that the majority of the human population still are here after the winter solstice date of December 21st – which some people believed would be the end of the world – do not dismiss what the Mayan Long Count Calendar foretold, because it simply was misunderstood.
Mayan spiritual traditionalists have a lot of important knowledge that informs us about the new cycle that we now are entering as a human family.
Stay tuned, because my offering of some insights about their knowledge will be in an upcoming blog post. These insights can help us to walk more compassionately into the future.