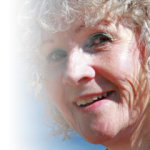 I recall a touching anecdote once told me by my father. On a fishing trip with a buddy, he arose one mornng at dawn, to gaze out the northern Ontario cabin window onto a lake. Along the shoreline, to his amazement, a variety of animals were lined up peaceably together for a morning drink, from a moose to much smaller animals, accompanied by marine varieties nearby. They resembled a sort of United Nations of the mammal world, at least those living in that part of the Canadian wilds.
In his retirement years to the end of his life, Dad revitalized artistic talents – put on hold through his business years – to restore joy and inner peace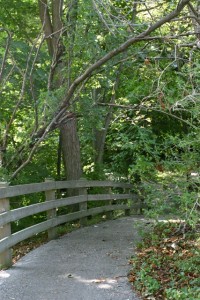 by sketching and painting  landscapes. Doing so brought to life again happy moments in younger years. Family photos highlighted my parents – before and after I came into the picture – enjoying quiet strolls in the Blythwood Ravine Park, relaxing on the beaches of the Toronto Islands, and summer holidays on a lake in the Haliburton Highlands.
Nature memories include relocating to a new suburb in the early years. I recall catching pollywogs in the nearby creek, skating on a pond in a farmer's field (before it was paved over and buried under the spread of suburbia), picking buttercups on walks to school, or trying to avoid soakers on rainy days in boots wading through the culverts.
Ahhh, the simple pleasures for a child in that era. Are some children still given the freedom to discover them?
In my heart, I still thank my late father for his loving gifts to me. Dad instilled in me a lifelong love of Nature, and opened doors of discovery to the joys of painting and drawing, and telling stories.
Discovering a feature profile about Canadian nature artist Robert Bateman, in regard to a Toronto nature trail recently named after him, also struck a chord along memory lane about how Toronto used to be. A two-minute video, which accompanies The Toronto Star story, is engaging too. In it, Bateman recalls his own childhood memories of encounters with Nature growing up in Toronto.
I also wrote an article published on Robert Bateman, close to thirty years ago, and always applauded his integrity to speak out about the importance of environmental awareness in an era when doing so was viewed as provocative. Bateman always has been his own man, not selfishly but, instead, passionately, to awaken other people about what really matters, long before today's greater urgency for all of us to embrace ecological literacy.
Regretfully, as a human species, we appear to be slow learners. Arrogance will be our nemesis unless we can adopt more humility. I recall Tom Porter, a traditional Mohawk teacher, once relating a story at an Aboriginal elders' gathering, with this message. We, the `two-leggeds,' are the youngest brothers [and sisters] among all of the species which came before us, and from whom we need to learn how to walk on this earth.
Porter's message illuminates the realistic and pragmatic, not romantic, meaning of the Indigenous blessing of gratitude to "All our relations" – that is, all planetary life.
The recent opening of the Robert Bateman Centre in Victoria, British Columbia is, therefore, momentous. This Centre beautifully represents Bateman's life work as not only an artist yet, moreover, as an environmentalist and naturalist. Throughout a successful art career, Bateman donated money to causes related to nature education and conservation, and has given many presentations on environmental issues.
Several galleries in the Centre showcase the various themes of his paintings, and also, importantly, there is an educational space where upcoming programs and workshops will be held by diverse facilitators. Indeed, a key component of the Centre's vision is "to inspire individuals and particularly youth to become personal change agents in how we treat our planet."
The website for the Robert Bateman Centre displays a range of Bateman's paintings as well as some of his essays. In one essay titled "State of Wildlife Art" he writes:
"We need to pay attention to the particularity of the planet. This is not just to save it. Paying attention to nature is a joy in itself and has measurable benefits for a person's body, mind and spirit."
Indeed, as I pointed out in my previous blog post, ecological literacy begins in our body and feelings, through direct lived experiences. Being awakened to the energies of the world of Nature, immersed in its beauty and mystery, can transform consciousness to motivate us to become engaged in a range of actions to protect and restore natural environments.
Such soulful awakening also can happen through the arts. Bateman's paintings provide eloquent evidence of visual art's power in transforming consciousness. Similarly, music can do so. A lovely example is The Lark Ascending by Ralph Vaughan Williams (1872-1958). Apparently he was inspired by a poem with the same title written by George Meredith, an excerpt shown below the YouTube window of a 16-minute video.
I highly recommend watching Ralph Vaughan Williams – The Lark Ascending; for it draws you into a deceptively idyllic-looking English countryside setting, the ecosystem (see photo of Derbyshire Peak District below) inhabited by the skylark. The landscape images in the presentation are thoughtfully selected by a photographer who obviously cares about the skylark's real life dilemma today.
When I refer to "deceptively" idyllic-looking, I do so based upon my experience for more than six years living in a rural region of central Canada. For I have become painfully aware of the dark side of land uses that pollute the soil and water, similar to abuses to planetary life perpetrated by unaware and/or careless people on every continent.
In the photographer Anthony's written synopsis for his above video, published May 29, 2012, he informs us that "this iconic bird is now on the danger list… The main cause of this decline is considered to be the widespread switch from spring to autumn sown cereals, which has resulted in a dramatic reduction in the number of chicks raised each year."
Yet experience how the artistic presentation of a transcendent piece of classical music juxtaposed with photographed landscapes, in its profound beauty, can transport the soul. A hoped-for outcome following such aesthetic experiences is that we feel more powerfully motivated to take life-affirming actions.
Wherever we live, what can we identify as current human activities, imperilling the life of so many bird, animal, marine and insect (i.e. bees) species, in order to challenge those practices harmful to our `bioregion'?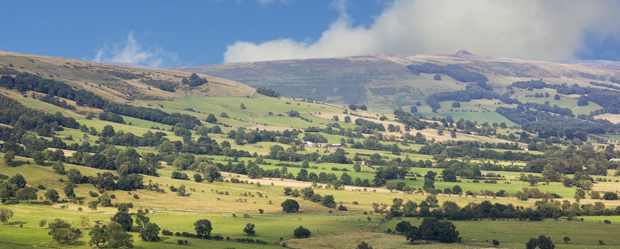 Another level of understanding creativity is simply to listen to the music produced by the skylark itself. A different YouTube video, titled Bird Songs Skylark, juxtaposes images of skylarks with their own birdsong, presented by Colin-Audrey Brown. He writes: "The songs are composed of `syllables,' consecutive sounds produced in a complex way, with no repetition. The male skylark can sing more than 300 different syllables, and each individual bird's song is slightly different." Who knew?
What we are finally discovering today, through television, short videos, documentary films and literary works, are the extraordinary creative capabilities of nonhuman species which, until recent years, we have sorely under-estimated. The consequence has been great harm inflicted upon planetary life inadequately appreciated by the human species.
I feel deeply indebted to the several indigenous elders and traditional teachers who were my guides through many years, for instilling in me spiritual enlightenment about human life and purpose on earth. For example, Anishinaabe elder Art Solomon once said, and I paraphrase: "Humans are the only species who forgot their `original instructions' from the Creator (about our responsibilities)." That is why we need stories and the arts to remind us of the ways that we are interrelated with all of Creation.
Although Bateman now has a centre where his legacy can live on, he continues to share his knowledge elsewhere. For example, July 28th he presents "A Lifetime of Painting Birds" on Hornby Island, where all proceeds will go to a community health care society.
Bateman also continues to produce provocative essays, a selection of which is available to read online. He stands among leading creators and thinkers, who are not shy to criticize the shortcomings in the Western world's institutions – most vociferously, education. Please see my own philosophical critique in The Essentials of the Arts & Human Development.
To sum up, a child's innate creativity and capacity for independent thinking simply is not encouraged in mainstream schooling. The rare exceptions reside with individual, forward-thinking teachers, who feel embattled by the reductionist and homogenized processes that bureaucrats systemically impose on teachers and students.
In my previous post I mentioned the efforts of some American outdoor educators twenty years ago, to mitigate urban fears felt by youth directed toward the wilderness. Bateman, however, in one of his online essays "Children and Nature," looks back at the youth of the 1960s, referring to that generation's enchantment with TV. These folks are the parents, even grandparents, of today's disconnected youth:
"It has been said that the average North American young person can recognize over 1,000 corporate logos. However, they don't know the names of their neighbours, of other species…even 10 common trees and birds…If you cannot name someone or something, how can you care about them or it?"
Now there's a provocative question, eh?