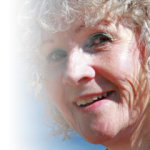 The remembrance on the recent 50th anniversary of Martin Luther King's famous 1963 civil rights March on Washington stirred up memories about life then and now, both in regard to social history in the United States and Canada and, as well, my own life journey since the early 60s. My awakening to social justice, however, originated not in the plight of African Americans and the civil rights movement. I grew up in a new suburb in north Toronto, Ontario, within a cultural mix of people, all of whom my parents welcomed into our home. Fortunate, to me, is the fact that the neighbourhood became primarily Jewish, although my own family was not.
I always have felt blessed that I grew up in a neighbourhood where I experienced being in the minority culture, yet enjoyed the comraderie with a cultural community different from my own "Anglocized Celtic" heritage. Thus, the enjoyment of friendships across cultures originated at an early age, because so much of the bounty of my life has been invested in close relationships with folks outside of, as much as within, my own culture.
The foremost qualities of the people that always impressed me include: awareness of community and ensuring the welfare of each other, followed by a sense of social justice more inclusive of the wider human family and, finally, generosity of heart.
In other words, I truly believe that one of the most valuable experiences for children is for them to grow up among neighbours, and school mates, within a circle of humanity's cultural diversity. In doing so, we can see each other in regard to what we hold in common as spiritual and biological beings living on this physical plane of existence.
The key is to develop relationships through which we understand each other at a heart level. Developing the heart's qualities, in turn, requires offering children opportunities to protect and restore what really matters through caring, laughter and creating beauty.
Indeed, children can be our teachers. Consider how deeply we are touched when ever we hear stories about how a single child has taken an initiative to start a project that, ultimately, transforms the life of entire communities. Such life-affirming actions are an inspiration in showing how change always is possible – through love and will.
Consider, for example, Pakistani teenager Malala Yousafzai, aged 16, shot last year by the Taliban (the extremists of fundamentalist Islam), who miraculously fully recovered. This July she spoke to the UN General Assembly, the full text published in The Independent. More recently, she received the International Children's Peace Prize from Kidsright, at The Hague, The Netherlands.
Furthermore, Malala Yousafzai will join Harry Belafonte, age 86, when they both receive "2013 Ambassador of Conscience" awards bestowed by Amnesty International in "recognizing individuals who have promoted and enhanced the cause of human rights through their life and by example."
Harry Belafonte is a marvellous role model to all generations, not just as a civil rights activist from the 1950s yet, as well, supporting humanitarian work throughout his life. Indeed, according to a Wiki biography on Belafonte, he was a confidante to Martin Luther King, and stood within a circle of celebrities across racial and cultural divides to speak out against social injustice and cultural racism – a very courageous stand at that time.
At that historic moment in the United States – the pivotal turning point characterized by the March on Washington for Jobs and Freedom in 1963 – many people suffered physical blows that maimed, even killed, heroic individuals who put their lives on the line to demand justice in a highly volatile social and political climate.
Believe me, the folks in my Boomer generation powerfully recall the consciousness-raising aura of that period, as ever-hopeful youth who were determined that we would change the world to become a better place to inhabit for everyone.
Do not believe that mainstream media are telling the full story when certain reporters tend to focus on the differences across generations – and pit us against each other – such as stereotyping Boomers that we all got co-opted into the system. What is true is that some people of every generation will choose the easier path.
More important is to pay attention to the stories of those who choose the roads less taken in the face of all types of adversity. That phenomenon as well has continued throughout human history, and how we grow closer to our human potential.
We need heroes and heroines in every generation, particularly those individuals who speak and take a stand on controversial issues because they care, not because some day they might be hailed as heroic.
Also important in the co-creating of a world worth living in is to recognize and support the actions of growing numbers of grassroots folks – and you may be among them or could choose to join them – who challenge environmental and social injustice somewhere on this earth. In other words, great change happens through many unsung heroes and heroines.
In that spirit, I find that my own life journey has brought me full circle back home again. As I described in the `spiral journey' of my previous blog post, when we embark on an inner journey we repeatedly confront familiar material yet find ourselves responding in new, transformed ways – if we consciously choose to grow and learn.
As a young woman I became ashamed of my Western cultural history, particularly as it pertained to the colonizing of Indigenous peoples, and turned away from my own culture for many years to become almost totally absorbed as a helper engaged with Aboriginal issues.
Then I intuitively came to recognize the value and wisdom of coming home again, through a journey home to my soul as a child of the Universe, while looking upon my own culture with new eyes – more compassionate and forgiving. I had come to understand the soul woundedness of my own Euro-western people, whose ancestors had severed our covenant with the earth so long ago.
Today I find myself in a location unexpected a few years ago, a place of further personal healing for me as well as consistent with my ethos for caring about each other and caring about the earth.
The beauty of this moment is to take a stand among fellow human beings across cultures, which includes fellow community members of Euro-western ancestry side-by-side with our Aboriginal neighbours.
We are standing together to fight against an unspeakable violation against the earth – the proposal to build a deep geologic repository (DGR) for radioactive waste. (And, yes, I have been speaking about this issue in previous posts. Meanwhile, my in depth research has taken priority over producing a regular blog in recent months.)
The beauty is two-fold – the cross-cultural healing possible through standing together and transforming our interrelationships. Also, we mutually recognize the sacredness of all life and the imperative to protect the world of Nature that sustains life – now. As we heal her wounds, we will be healing our own on many energetic levels.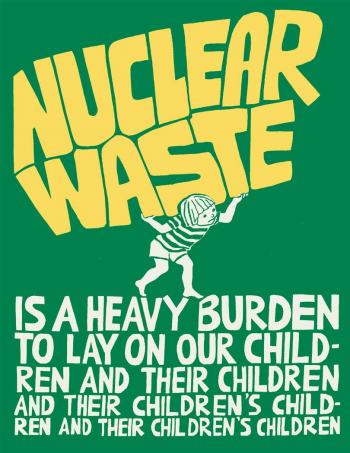 I am completing this overdue post in the wee hours following the first day of a month-long public hearing. A Joint Review Panel will hear testimonies from all parties, for and against the above-mentioned proposed DGR project.
All Hearing Documents are posted on the website of the Canadian Environmental Assessment Agency (CEAA), for the duration of the hearing, and hopefully longer. Also, you can read the written submissions some of which are in two separate documents – the initial written text, followed by visual materials or a powerpoint version of the text. (Only some writers chose to attend the public hearing as oral interveners.)
For anyone who wants to be educated and much better informed about nuclear waste – which is a critical issue elsewhere as well – I urge you to put some time aside to study various documents. Also, webcasts are available "live" through the above-identified link, and at a future time may be online again for a while as an archived webcast.
By the way, I am presenting on Wednesday afternoon, September 18th, in a half hour time slot. Times are not specific because of question periods after each presentation.
Believe that anything good and beautiful is possible when enough people stand together to care. We must do so for the children.